We offer a full range of children's entertainers to make your child's party memorable and fun. From children's magicians, princesses, comic characters, pirates, and the very popular Kids Imagine Nation dancing and signing group. They are all about friendship, and having fun!  With their scarves, and pots and pans, the KIN crew gets your party guests into the show. Your friends will be talking about your party for a long time!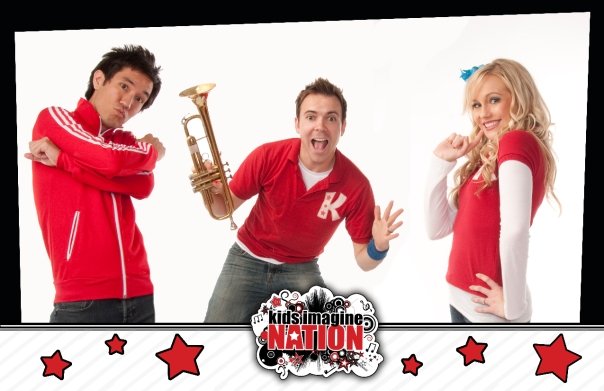 Sample Kids Imagine Inc. Event Timeline:    
    2:30pm-3:30pm: SET UP 
        Kids Imagine Nation will arrive at your event one hour prior to party
        start time to set up their backdrop, sound system, props, etc.
    3:30pm: Party begins, guests arrive.
    4:00pm-4:40pm:   40 MINUTE INTERACTIVE SHOW 
        Kids Imagine Nation performs their 40 minute musical, 
        including a customized Birthday Song for the Birthday child.
        During the Birthday Song the Birthday child will be brought up on stage for the 
        Birthday Song and dance. (Unless otherwise requested due to shyness).
    4:40pm-5:00pm: POSTER SIGNING & PHOTO SESSION
       At the conclusion of the show Kids Imagine Nation will set up a poster 
        signing session; each child at the party will receive a signed
        K.I.N. Poster.  During this time, Kids Imagine Nation will take a 
        Photo with the Birthday Child, with the Birthday child and family,
        with the entire group of children, and any individuals that the 
        children request.

    * BIRTHDAY GIFT
       The Birthday Child will receive a gift from Kids Imagine Nation which
        includes the personalized Birthday Song on CD.  

    * PARTY MUSIC
       From the start of your party to the time the Poster Signing Session is finished at your party, 
        Kids Imagine Nation will provide party music, unless otherwise requested.  The Party PlayList 
        will include upbeat, child appropriate music for your party guests to enjoy.  Please feel free to 
        specify your child's favorite artist before your party, so that songs from that artist can be featured. 
        *Kids Imagine Nation will not play, even at request, music that involves foul language or sexual content.  

    * At the conclusion of your event Kids Imagine Nation will 
        tear down and make their exit. 

EXTRAS:

CDs:
    Kids Imagine Nation can provide CDs as Birthday Favors for the
    children of the event.  Our CDs normally sell for $10.00 per CD; However, 
    for use as birthday party favors we sell the CDs at Bulk Discount, for
    $7.00 per CD.

    We also offer T-SHIRTS, WRIST BANDS, & GOODY BAGS at Bulk Rates as well:

    T-SHIRTS: Normally $15 / Bulk $8.00
    WRIST BANDS:  Normally $8 / Bulk $3.00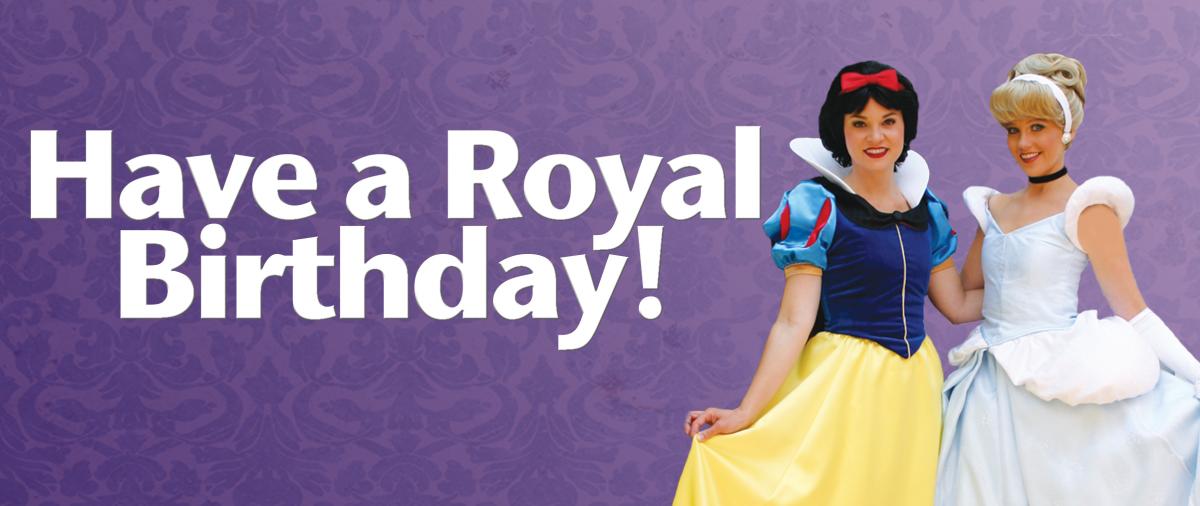 AVAILABLE CHARACTERS:
Cinderella
The Little Mermaid
SnowWhite
Beauty
Arabian Princess
Sleeping Beauty
Rapunzel
Tinkerbell
The Mad Hatter
Pirate Captain Jack
Hercules & Meg 

Batman (The Dark Knight)
Sam Flynn (Tron)
Star Wars Jedi
Dorothy (The Wizard of Oz)

~~~~~~~~~~~~~~~~~~~~~~~~~~~~~~~~~~~~~~~~~~~~~~~~~~~~~~~~~~

Princess Storytellers Timeline:
(The below timeline is what is typical of most princesses.  Non-Princess characters such as 
Batman and The Star Wars Jedi have their own unique timelines, which can be provided 
Upon request)

STORY TIME:
(15 minutes)
                
Your Princess' attendant announces the Princess' arrival 
and she greets the young guests, starting with the Birthday Princess.

STORY TIME begins after the attendant asks all of the children to 
sit down in front of the Princess' chair.
The Birthday Girl will be asked to volunteer to help the 
Princess tell her story.  Other children may also be asked to
volunteer to help. 


PRINCESS THEMED GAMES:
(20 minutes)

Children will join the Princess and her attendant in
playing several games which will be themed to your
Princess' story. 


PHOTO & AUTOGRAPH SESSION:
(20 minutes)

Your Princess will take pictures with
the Birthday Girl.  The Princess will visit with her, while 
signing an autograph, on a photo card which 
she will bring for each child.
Photos with the birthday girl are generally followed by
family photos, followed by individual photos with each
child guest, and finally by a group photo of all the children.
The Princess' attendant can assist in taking group photos
on your camera if requested.
                               

SINGING HAPPY BIRTHDAY:
(5 minutes)

The Princess will join your party guests as you sing 
Happy Birthday around the birthday cake.

The Princess will then say goodbye to the Birthday Girl
and her young guests and make her exit.